Stainless steel sewage pump, as the name suggests, is a sewage pump made of stainless steel. According to the nickel content of stainless steel, it can be divided into 304 stainless steel sewage pumps, 316 stainless steel sewage pumps, and 316L stainless steel sewage pumps. It is a kind of centrifugal impurity pump, which can transport acidic, alkaline, or other corrosive sewage, and is widely used in chemical, petroleum, light industry, food, pharmaceutical, brewing, environmental protection, and sewage treatment industries. Why choose stainless steel sewage pump? That's because stainless steel sewage pumps offer many performance benefits. details as follows: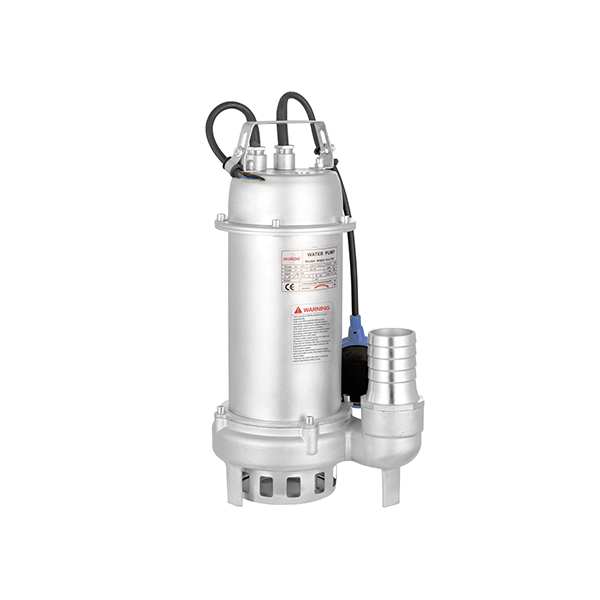 1. The whole machine is made of stainless steel to meet the occasions where the medium is corrosive, has no blockage, has automatic coupling installation, is equipped with a motor monitoring system, and has the function of water leakage protection.
2. The stainless steel sewage pump adopts all stainless steel design and consists of three parts: water pump, seal, and motor. The motor is located on the upper part of the electric pump, and it is a single-phase or three-phase asynchronous motor structure. The appearance of the stainless steel sewage pump adopts precision casting and stainless steel barrel, which is beautiful and elegant and has the characteristics of rust resistance, corrosion resistance, and pollution-free. Stainless steel sewage pumps are widely used in various special requirements such as chemical industry, marine aquaculture, food and beverage, and other occasions.
3. The electric pump adopts double-end mechanical sealing device, which has the characteristics of safe use. Seals and cables use corrosion-resistant fluororubber according to the medium conditions, which is safe and hygienic.
4. The overall structure of the pump is compact, small in size, light in weight, convenient for maintenance, and can be used under the submerged liquid. An overheating current protector is installed inside the electric pump to prevent the motor from overheating due to overload.
5. The stainless steel sewage pump is easy to install and maintenance-free.
As a stainless steel sewage pump company, SEAKOO provides stainless steel sewage pumps with stable performance. Customers in need can choose online consultation, and we will reply to you in time.